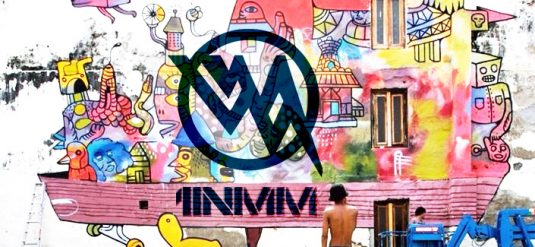 I was hired to design a logo for 1inMM, an LA-based film distribution company with Latino roots. Their abbreviated name stands for "One in a Million." They summed up the creative direction for this logo by saying, "Our odds of making it in the entertainment business is one in a million."
In general, most startup companies want a full brand guide with messaging, type styles, color pallet, photo bank, etc. However, their ask was just an original logo, that's all.
I aim to develop multiple branding elements when creating a company's identity. In round one, we showed three different directions, and they chose our street art style. I designed the logotype to feel like a stencil. It was Greg's concept to use the double lightning strike as a symbol. This symbol associates the slim chance we have of being struck by lightning with hitting it big in Hollywood. Haha!
I wanted to present more than a logo slick, which is a plain, black, and white page of logos. So, I mocked up these "in context" shots illustrating how to apply their logo in these scenarios. Showing clients that their logos work in several ways is one step above logo design and the first step toward branding.
Yes, I may go a little above and beyond what clients ask, but that's because I think we all deserve better. Contact me now so I can start figuring out how to give you better. 🙂
Creative Director: Aaron Davis | Contact
Art Director: Greg Davis
Designer: Adam Otcasek, son of Ric Ocasek, singer of the band "The Cars" #socool