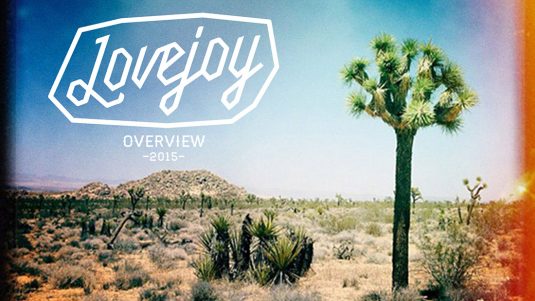 This presentation for the TV series, Lovejoy, is a Show Bible. To illustrate, a Show Bible's or Series Bible's has more content, like synopses for each episode, and profiles for each character, because it's a complete picture of the show over many seasons. I omitted the text heavy pages to not bore you, but if you want to see the full deck, email me and I'll send you the PDF.
The series centers around the Lovejoy children, Alexandra (20) and Anthony (23), a year after their mom died from cancer. In that time, Anthony left art school and moved home to help his father at the family shop. With everyone under one roof, the kids' rebel, question their self-worth and carve out new identities amidst risky behavior.
The show takes place in Joshua Tree California between two locations, The Hacienda recording studio, and Lovejoy's Tool and Die. Hence, the tool and die aesthetic inspired the title treatment. The headings are rock n' roll and the copy font feels like drafting table type. Above all, the pitch deck's stark look aids the desolate themes in the show.
Creative Director & Designer: Aaron Davis | Contact