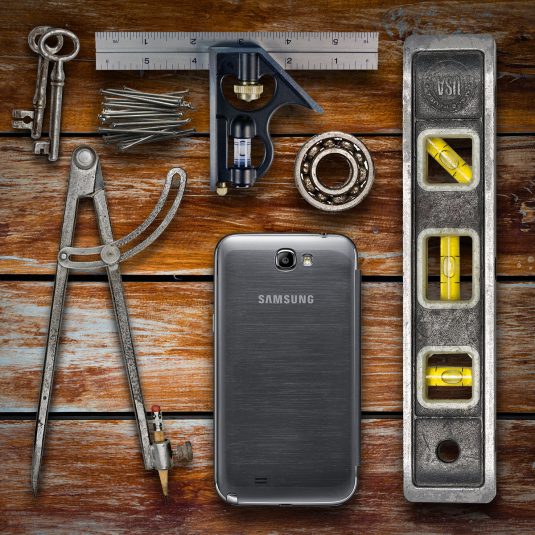 These Samsung Facebook page social media images are Photoshop composites. I had to keep them confidential for a few years, but am now able to share them freely. Samsung bought every single Facebook "Like," #deeppockets, equalling seven million Likes per month. We'd drop a new post, written by Edelman, and get between 16,000 – 36,000 Likes. I created two pics a day for nine months. During that time, Samsung was the first company to outsell the iPhone (I'm diehard Apple/iPhone and had to hide my phone during photoshoots, ha ha).
Exclusive content was a very cool way for Samsung to sway customers over to their side and retain their existing loyalty.
Below are a few of my favorites.
If you have social media images that needs spruced up, please reach out on my contact page.