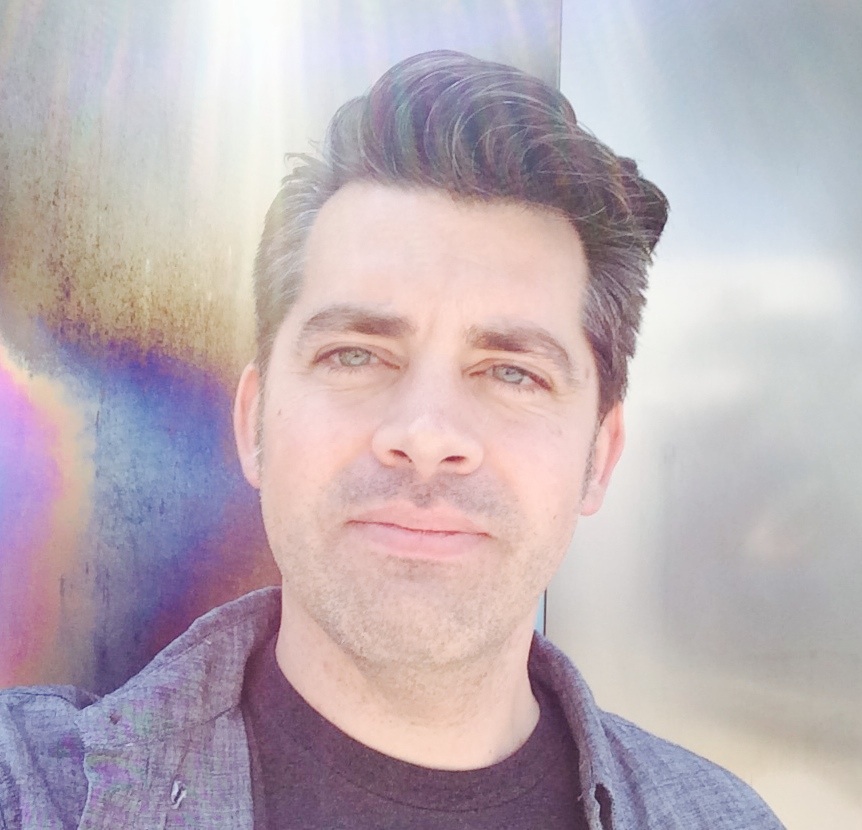 Hi, I'm Aaron Davis, a graphic designer, and I specialize in entertainment pitch decks. Likewise, I concept and design key art and title treatments for TV and theatrical print, digital, and social. But my overarching goal is to help you compete at a high level.
I often receive feedback that working with me is EASY. One pitch deck client at Midnight Oil called me "frictionless," because I don't push back. In other words, I won't try to persuade you into liking something that doesn't feel right. The bottom line is, I give you what you want. …or better.
As a creative professional, I'm hands-on, I design, and I write. Accordingly, I'm an expert at Adobe Photoshop, InDesign, Illustrator and Premiere. Specifically, my strengths on the photography side are image editing, compositing, color correcting, and retouching. On the design side, I have a strong command of type and layout. Though, when things get busy, I'm supported by a roster of great designers, writers, and photographers.
For almost a decade, Aaron's been designing and writing with the legendary comedian Carl Reiner. In particular, Aaron set up an automated online business to sell autographed copies of Carl's and Dick Van Dyke's books. Laterally, Aaron helped build Carl's Twitter following from 50,000 to over 300,000. In one instance, marketing Carl's books with clips from Conan O'Brien, Aaron turned a $2000 promo into $40,000 in sales. But most importantly, Carl helped Aaron mature as a writer. And having an office in Carl's house, Aaron received invaluable insight into the entertainment industry talking to Mel Brooks.
Aaron started his career at MGM Studios designing sell sheets for TV shows and classic films (One-Page Pitch). He hustled "on set" a few years then worked with Warner Bros. to refresh DVD key art for home entertainment. With his accurate color sense and advanced photoshop skills, WB allowed him to finish their new release posters. Subsequently, he freelanced at Indika Ent., Trailer Park, Midnight Oil, Cimarron Group, and Stun Creative among others. Today he helps new shows and films secure financing by creating compelling pitch decks for actors, producers, and directors. Then, following a successful pitch, Aaron creates theatrical key art for film festivals, film markets, and worldwide distribution.
Before setting up his studio and venturing out on his own, Aaron helped Victoria's Secret PINK reach $1B in sales. Precisely, as an Art Director, he designed in-store marketing and managed the photo retouching at PINK. Parallel to VS, Aaron became the original creative director for JackThreads.com. In fact, his tiny team increased sales from $30k to $200k a month. As a result, Thrillist invested $5M.
Due to a lucky Google search ranking that sent him clients, Aaron did a lot of brand identities for startups. To this end, and given Aaron's flexibility, these new brand identities range from vineyards (Big House Wines) to tech to real estate and fashion.
Aaron saw the power of disruptive digital businesses while rolling out the Bazaarvoice rebrand in Austin. A year later, for millions of Samsung users, Aaron designed their Exclusive Content App that gives customers special rewards like the prerelease of Jay-Z's album "Magna Carta Holy Grail". Between UX/UI projects, Aaron aided Samsung's dominance on social media with composited images that each received over 30,000 Facebook Likes. Next Aaron embraced disruption at Booz Digital, Strategy& and Boston Consulting Group's BCG Digital Ventures.
Keeping it moving, Aaron designed event marketing and UX/UI for the Sales Consultants at the disruptive beauty brand, BEAUTYCOUNTER. Also, he shot and edited video for the marketing team, which surprisingly earned him the respect of Chris Moore, producer of "Good Will Hunting." Oh yeah, and sales grew from $5M to over $50M.

GRAPHIC DESIGN | RETOUCHING | PHOTOGRAPHY | COPYWRITING
---
REVIEWS ★★★★★
"Aaron is one of the smartest brand guys I know. We used him for the Realtidbits re-branding, and he knocked it out of the park. Clearly, I felt like Aaron understood our business and our messaging better than we did. As a geek founder of a tech company, he made us look cooler and smarter than we are. A huge business benefit to enlist him."
—Kelly Abbott, CEO, Great Jones Street
"I recommend Aaron 100%! He is at the top of the design world—a true professional that understands design, branding, the big picture and the immense value of how important design is for a company and brand. He is easy to work with, reliable and delivers EVERY time and on time. I have used Aaron for campaign work, logo design, branding, web and mobile design, and key art. He continues to surpass my expectations and always delivers excellent work. If you are looking for someone to knock your project out of the park, Aaron is your guy!"
—Lisa Berube, Creative Recruiter, Robert Half International
---