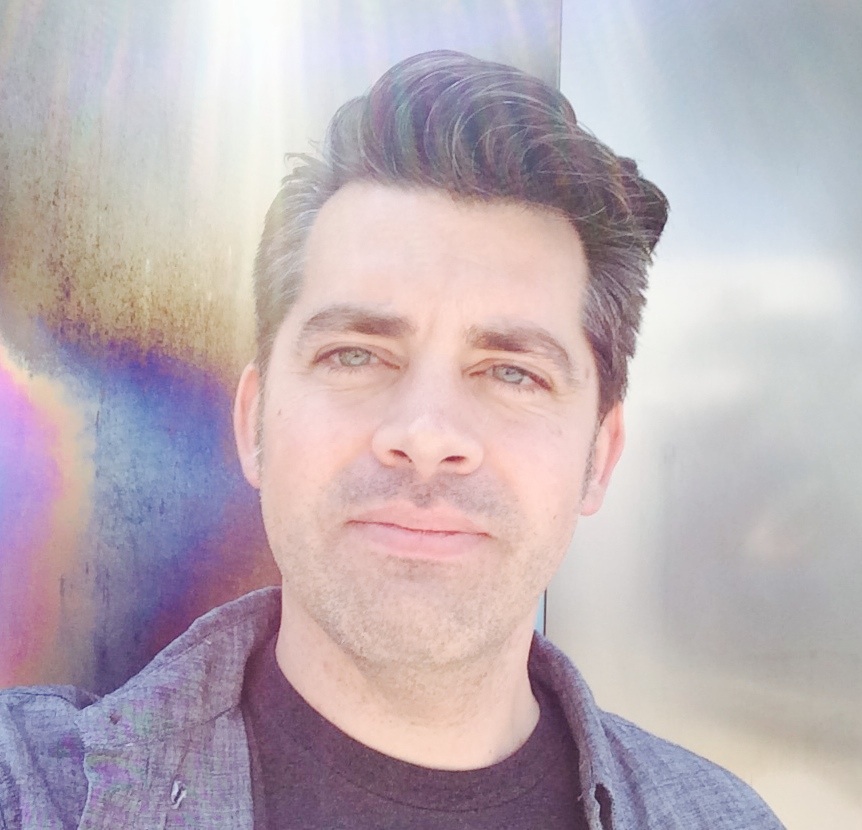 Hi, I'm Aaron Davis, a graphic designer, and my aim is to help any size business or endeavor compete with the big guys. So even if you're not yet widely known, I'll make you look like you should be.
I specialize in creating entertainment marketing and pitch decks. I concept and design key art and title treatments for TV and theatrical print, digital, and social. Also, I build brand identities for startups and have done extensive work for women's apparel and beauty brands.
The consistent feedback I receive is that working with me is EASY. One client even called me "frictionless". I don't push back or fight for creative, meaning I don't try to persuade you into accepting something that doesn't feel right to you. The bottom line is, "I give you what you want. …or better."
As a creative professional, I'm hands-on, I design, and I write. My main programs are Adobe InDesign, Photoshop, Illustrator and Premiere. My strengths are in Photoshop image editing, compositing, color correcting, and retouching. I have a strong sense of type and layout. And I'm supported by a roster of other great designers, writers, and photographers.
PUBLISHING CARL REINER
For almost a decade, Aaron's been designing and writing with the legendary actor, writer, director, and comedian Carl Reiner. Aaron helped organically build Carl's Twitter following from 50,000 to over 300,000. In one instance, marketing Carl's books online with clips from Conan O'Brien, Aaron turned a $2000 promo into $40,000 in sales.
Aaron's career started at MGM Studios where he designed sell sheets for TV shows and classic films. Today he helps new shows and films secure financing by creating compelling pitch decks for actors, producers, and directors. Then, following a successful pitch, Aaron creates theatrical Key Art for film festivals, film markets, and worldwide distribution.
Before setting up his studio, Aaron helped Victoria's Secret PINK reach $1B in sales. As an Art Director, he designed in-store marketing and managed the photo retouching at PINK. Parallel to VS, Aaron became the creative director at JackThreads.com. With a tiny team, they increased sales from $30k to $200k a month, garnering a $5M investment from Thrillist.
Due to a lucky Google search ranking that sent him clients, Aaron started doing a lot of logos for Startups. Given Aaron's flexibility and diverse portfolio, these new brand identities range from vineyards to tech to real estate and fashion.
DISRUPTION
Aaron became intrigued by Disruptive Digital Businesses while rolling out the Bazaarvoice rebrand in Austin, Texas. Then Aaron helped Samsung dominate social media (30,000 Likes per image) and garner more Facebook Likes than any other brand. And parallel to that he designed Samsung's Exclusive Content App. Then with that work complete, Aaron embraced disruption at Booz Digital, Strategy& and Boston Consulting Group's BCG Digital Ventures.
Keeping it moving, Aaron designed event marketing and UX/UI for the Sales Consultants at the disruptive beauty brand, BEAUTYCOUNTER. He also shot and edited video for the marketing team, and sales grew from $5M to over $50M.

GRAPHIC DESIGN | RETOUCHING | PHOTOGRAPHY | COPYWRITING
---
REVIEWS ★★★★★
"Aaron is one of the smartest brand guys I know. We used him for the Realtidbits re-branding, and he knocked it out of the park. I felt like Aaron understood our business and our messaging better than we did. As a geek founder of a tech company, he made us look cooler and smarter than we are. A huge business benefit to enlist him."
—Kelly Abbott, CEO, Great Jones Street
"I recommend Aaron 100%! He is at the top of the design world—a true professional that understands design, branding, the big picture and the immense value of how important design is for a company and brand. He is easy to work with, reliable and delivers EVERY time and on time. I have used Aaron for campaign work, logo design, branding, web and mobile design, and key art. He continues to surpass my expectations and always delivers excellent work. If you are looking for someone to knock your project out of the park, Aaron is your guy!"
—Lisa Berube, Creative Recruiter, Robert Half International
---
INTERNSHIP
Working his way up from a college radio station designer to a national award-winner, Aaron has spent time on every rung of the creative ladder, in every position on the hierarchy of a design career. He believes that in order for one to be considered a "Creative Director," they must master designing, writing, art directing and managing creative people. So, with the students and professors at the original Bauhaus Art School in Dessau Germany, Aaron developed a custom-made internship.
This Integrated Design Internship builds on the minimalist, modern design philosophy that originated at The Bauhaus. The internship incorporates advanced level Adobe Creative Suite skills, Human-Centered Design research, processes from Stanford's D-School and IDEO, and Hollywood movie poster Key Art concepts and compositing. Students evolve through 20 weekly presentations where they hear the hard feedback and simple truth in a safe environment. Interns grow up a lot, they become accountable and learn the crucial business basics they need to become a self-sufficient, independent designer.