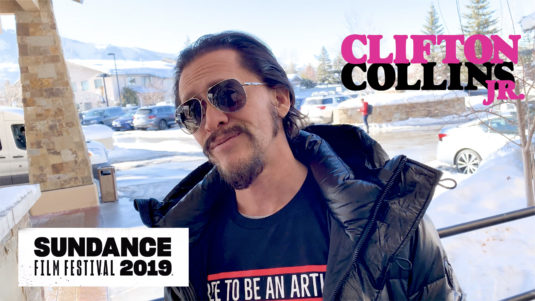 This video edit is from the 2019 Sundance Film Festival. I received a press pass to for my publishing startup, Pandemonium Screenplays. During the day, I shot interviews on my iPhone 8, and at night, I assembled the video edit in Adobe Premiere. My goal was to interview actors about why they love reading screenplays.
Clifton Collins Jr. was at Sundance promoting Shia LaBeouf's film, "Honeyboy." I ran into Clifton at the Sundance Lodge where he shared his like-minded point of view on reading screenplays.
I also ran into Boots Riley, watch his video here.
Interviewer, Videographer & Editor: Aaron Davis